Berkeley Cougars
Berkeley Cougars
YOUTH FOOTBALL & CHEER





Sign Up Now!
Berkeley Cougars vs Napa Raiders
UPDATE: JANUARY
BECOME A SPONSOR
© 2010 BERKELEY COUGARS
.
WANT TO BE A COACH
We still need a few good coaches for cheer and football teams. If your good with young people and have the ability to encourage and motivate youth, join our board or coaaching staff.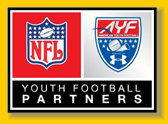 BACK TO TOP
FREE TRAINING CAMPS
DEDICATED TO SUPPORTING STUDENT ATHLETICS & YOUTH EDUCATION









BY-LAWS