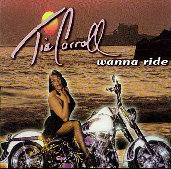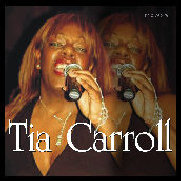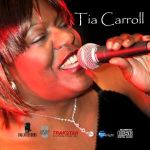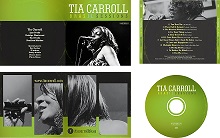 "Tia Carroll Live"
The current CD offering from Ms. Tia Carroll features Brazilian musicians
Igor Prado Blues Band. These are songs that were studio recorded and
some that were recorded live in Brazil.
"Tia Carroll Live"
Wow! Tia Carroll just put it out there, just the way it is.
Recorded live, Tia Carroll and Hard Work break
through the usual on this CD. It's live and full
of character.
It's full speed ahead, so
don't expect any long drawn out breaks between songs.
It just keeps getting better!
"Tia Carroll"
Self titled follow up album, shows off Tia's versitility and range. This CD offers up 10 great tracks mixing original material and some of her favorite cover tunes. Tia has been awarded "Best R&B Vocalist Of The Year 2007" by the Bay Area Blues Hall Of Fame Awards committee, just on the strength of this stand alone CD.
"Wanna Ride"
This first CD project lets you know right up front that Tia is unafraid in her musical styles and choices.
Tia gave the world a look under the vocal hood and really shows off her wild side!